Herringbone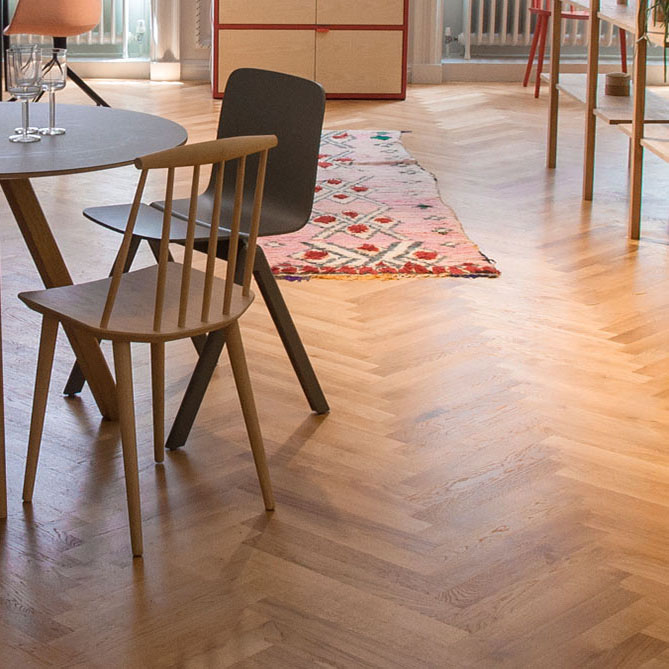 Patterned wooden floors such as Herringbone have been making a resurgence across the country.
History: This particular pattern came to be in 500 BC when Rome began to build a series of roadways (via puplicae). Simple construction principals required an interlocking paver system played over crushed stone. More interesting still is that the design for this paver system was inspired from the bones of a fish, the herring.
Two centuries later the Parisians of Europe adopted this intricate design into the wooden floors that adorned many of the urban apartments and estates with this timeless pattern.